Why Women Should Still Buy the Man in Their Life a Nice Suit or Topcoat for Christmas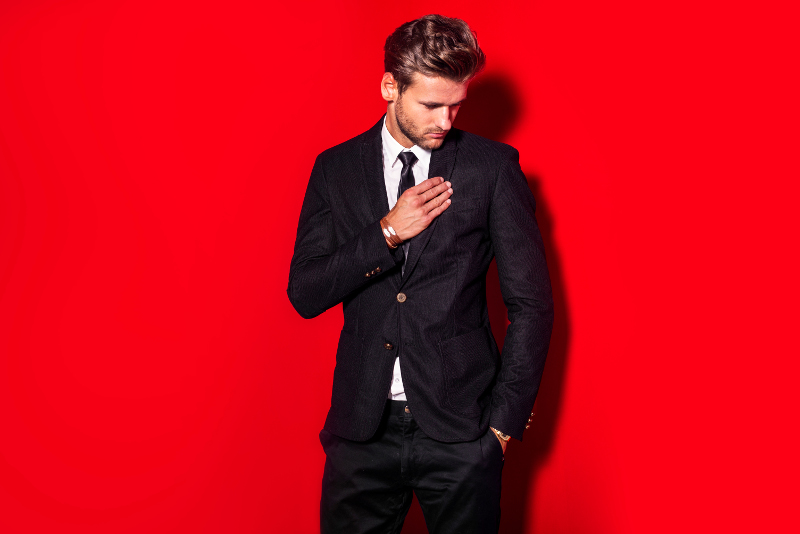 And if they've been really good this year… buy BOTH!
Not that long ago, December encompassed 30 percent of the retail year for most men's stores. That trend has changed over the past 10 years, mostly due to the shopping habits of men. Men will typically shop for a nice suit or a nice warm winter coat based on need. Maybe they have to go to a wedding in a week, their coat has a hole in it, or it lost 5 buttons.
So, here's the idea for the men's partners… Instead of waiting until their suit or coat is on it's last leg, why not treat them to something stylish that still serves a practical purpose. Also, by making it a gift, it will be viewed more as a WANT as opposed to a need.
Everyone enjoys the things that they want more than the things they need to have. Not to be understated, guys love receiving clothes from the women in their life. They don't have to ask her if she likes it since she has already made the determination that she will love it on you.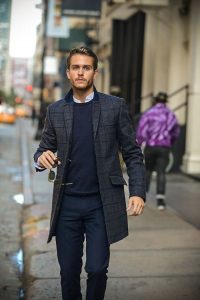 Guys dramatically underestimate how much a woman loves a man in a suit and the put together look of confidence that it portrays. If women took the initiative that men have a hard time doing and bought that suit or overcoat that you know he desperately needs (and would also look wonderful in it) he will enjoy it more and wear it more. And it gives you the opportunity to convince him he has to take you out to more fancy places that require dress up attire! It is a win/win for everyone involved. The girl gets a better dressed, more confident man, and the man gets a renewed feeling of confidence and style.
With all that in mind, buy him something that might not be on his Santa list, but he is sure to love. A stylish new suit that he can wear to a multitude of events, or a nice warm stylish coat different than the Ski Jacket he has been wearing for years. Ski jackets are great when skiing on a mountain, but not to go to a winter wedding or out on a date.
Just bring him in, describe his height, weight, and build to us, and we will make sure he has something cutting edge, fresh, and trendy to make him feel better than he has about his wardrobe in a very long time.